VCIRC.ORG is a non-profit organization that is building a teaching laboratory devoted to the study of molecular cardiovascular medicine in Roanoke, Virginia. VCIRC.ORG exists to develop our cardiovascular biotechnology leaders of tomorrow. We are also working to study and improve the prevention and treatment of diseases related to inflammation and hypoxia such as heart attack and stroke.

Please click on FUNDRAISING to learn more about dietary fish oil supplementation.
MISSION
VCIRC.ORG exists to build a teaching laboratory devoted to the study of molecular cardiovascular medicine in Roanoke. Student investigators (in their last year of high school or in college) will be mentored while studying the effects of oxygen on gene expression and cardiovascular inflammation as it relates to disease. VCIRC.ORG, with its bridge to Virginia Tech in Blacksburg, will prove to be a key factor in the 21st Century renaissance of Roanoke and will complement the strengths of the other newly formed biomedical research endeavors in Roanoke.

We can be certain that molecular biology will be the language of life sciences in the 21st Century. There are relatively few options available for local students to learn to think in the language of this science, and without a cadre of young ambassadors from Roanoke seeking collaboration in institutions worldwide there will be little chance of Roanoke competing effectively for the recruitment of young and talented scientists and health care practitioners of tomorrow. VCIRC.ORG exists to fill the future gap by linking national and international partners in academia and industry with local students.

The molecular biology of cardiovascular disease will be the focus of study at VCIRC.ORG and this focus also drives our developmental efforts. Heart disease is the leading cause of death in Virginia and in the developed world. VCIRC.ORG will, with its singular focus, complement the broader scope of the new Virginia Tech Carilion Research Institute and School of Medicine. The adjacent Roanoke Heart Institute PLC (a center for clinical trials) will also be a partner in the development of translational strategies to apply the research products of VCIRC.ORG and will participate in the training of future practitioners of the molecular cardiovascular medical sciences.
OUR RESEARCH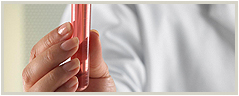 Unanswered Questions
VCIRC.ORG exists to address as yet unanswered questions regarding the effects of a lack of oxygen, known as hypoxia, on inflammation in blood vessels.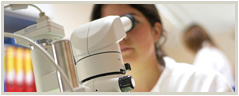 Working for Better Results
We need to learn about gene expression in blood vessels during medical therapy for human cardiovascular diseases, through a program of basic scientific research and education.