VCIRC.ORG is a non-profit organization that is building a teaching laboratory devoted to the study of molecular cardiovascular medicine in Roanoke, Virginia. VCIRC.ORG exists to develop our cardiovascular biotechnology leaders of tomorrow. We are also working to study and improve the prevention and treatment of diseases related to inflammation and hypoxia such as heart attack and stroke.

Please click on FUNDRAISING to learn more about dietary fish oil supplementation.
Fundraising for Cardiovascular Health and Science with Fish Oil
The Virginia Circulation Research Center has established a fundraising program through the sales of highly purified fish oil through the VCIRC.ORG web portal. The fish oil fundraiser is a heart-healthy, internet-based version of a bake sale, without the cholesterol or the sugar or the saturated fat of course. However, please be sure that your health care provider wishes for you to take fish oil and that it fits with your health needs prior to beginning fish oil dietary supplementation.
There is a substantial body of evidence to support the contention that fish oil is an important part of the dietary management and prevention of cardiovascular diseases. The evidence was reviewed in the New England Journal of Medicine in 2011.1 The initial finding that fish oil is an important part of the diet came from study of the Inuit or Eskimo people of the Arctic. These people have historically consumed large amounts of fat in their diet, yet they have a low incidence of premature coronary artery disease until they adopt a typical American style diet. One dietary factor that appears to be important in prevention of cardiovascular disease is fish oil, in particular the omega–3 fatty acids in fish oil, including EPA (eicosapentaenoic acid) and DHA (docosahexaenoic acid.) The Eskimo diet is rich in this type of fish oil, but EPA and DHA, the most important omega-3 fatty acids in the Eskimo diet, are rarely a part of the typical American diet.
American diets that are high in vegetables, and some supplements like flaxseed oil, contain ALA (alpha linolenic acid.) Our bodies can make only very little of the DHA and EPA we need from ALA. EPA and DHA contain more unsaturated carbon bonds than ALA and are therefore more easily used by the body. It is hard to get enough of the desirable EPA and DHA in the American diet, even when we adopt what is generally considered a heart healthy diet with plant based unsaturated fatty acids.
GUIDELINES taken from "Omega-3 fatty acids and cardiovascular disease: new recommendations from the American Heart Association"2

Large-scale epidemiologic studies suggest that people at risk for coronary heart disease (CHD) benefit from consuming omega-3 fatty acids from plants and marine sources. Although the ideal amount to take is not firmly established, evidence from prospective secondary prevention studies suggests that intakes of EPA+DHA ranging from 0.5 to 1.8 grams per day (either as fatty fish or supplements) significantly reduce the number of deaths from heart disease and all causes.
Mechanisms of ActionThe ways that omega-3 fatty acids reduce CVD risk are still being studied. However, research to date suggests that they can:

decrease risk for arrhythmias, which can lead to sudden cardiac death
decrease risk for thrombosis, which can lead to heart attack and stroke
decrease triglyceride and remnant lipoprotein levels
decrease rate of growth of the atherosclerotic plaque
improve endothelial function
slightly lower blood pressure
reduce inflammatory responses
AHA Recommendations
The AHA recommends that all adults eat fish (particularly fatty fish) at least two times a week. Fish is a good source of protein and is low in saturated fat. Fish, especially oily species like mackerel, lake trout, herring, sardines, albacore tuna, and salmon, provide significant amounts of the two kinds of omega-3 fatty acids shown to be cardioprotective, EPA and DHA. The AHA also recommends eating plant-derived omega-3 fatty acids. Tofu and other forms of soybeans; walnuts and flaxseeds and their oils; and canola oil all contain ALA.
For patients with documented CHD, the AHA recommends ≈1 g of EPA and DHA (combined) per day. This may be obtained from the consumption of oily fish or from omega-3 fatty acid capsules, although the decision to use the latter should be made in consultation with a physician. The amount of EPA and DHA in fish and fish oil is presented in the recent AHA Scientific Advisory on omega-3 fatty acids and CVD.3
An EPA+DHA supplement may be useful in patients with hypertriglyceridemia. Two to four grams of EPA+DHA per day can lower triglyceride 20% to 40%. Patients taking more than three grams of these fatty acids from supplements should do so only under a physician's care. Very high ("Eskimo") intakes could cause excessive bleeding in some people.

When I advise fish oil supplementation to my patients, some say that they have been avoiding store-bought fish oil supplements for a number of reasons, such as bad taste, esophageal reflux and high cost. Perhaps the worst problem with many generic fish oil capsules is that they typically don't have much EPA and DHA content, and some types of fish oil preparations can contain mercury, cadmium, and other environmental contaminants. On the other hand, there is a highly purified and potent prescription fish oil product marketed that is well tolerated, but it is very expensive. After my review of what is available on the market today, I am recommending CARLSON fish oil for my patients who wish to have an affordable, highly purified, potent dietary supplement that is free of heavy metals, tastes good, and contains sufficient amounts of EPA and DHA to meet the American Heart Association recommendations at an acceptable cost.
CARLSON ELITE OMEGA-3 GEMS are lemon-flavored capsules that contain 400 mg of EPA and 300 mg of DHA each, and two a day will meet AHA recommendations for secondary prevention of coronary disease. If you take five a day, as recommended for some patients with hypertriglyceridemia, you will be taking 2000 mg EPA and 1500 mg DHA, which compares in terms of EPA and DHA content with four capsules of LOVAZA.
CARLSON FINEST FISH OIL lemon-flavored liquid contains 800 mg of EPA and 500 mg of DHA per teaspoon, or 5 milliliters, and this more than meets AHA recommendations for secondary prevention of coronary artery disease. A tablespoon, or 15 milliliters of the liquid, provides 2400 mg EPA and 1500 mg, which is at the level recommended for hypertriglyceridemia.
It is important to remember that the recommendations of the AHA are generic recommendations for dietary supplementation, and that neither CARLSON FISH OIL products nor other fish oil supplements come with a representation that they will prevent or treat disease. You need to be sure that your health care provider authorizes you to take a fish oil supplement, and you need to know how much is authorized, prior to beginning fish oil supplementation. If fish oil is indicated, the VCIRC.ORG program is an excellent way to buy a high quality product, delivered to your door, while supporting cardiovascular research and scientific education in Roanoke.
John F. Schmedtje Jr., MD, FACC
Reference List
De Caterina R. n-3 Fatty Acids in Cardiovascular Disease. N Engl J Med 2011;364:2439-2450.
Kris-Etherton PM, Harris WS, Appel LJ. Omega-3 fatty acids and cardiovascular disease: new recommendations from the American Heart Association. Arterioscler Thromb Vasc Biol 2003;23:151-152.
Kris-Etherton PM, Harris WS, Appel LJ. Fish consumption, fish oil, omega-3 fatty acids, and cardiovascular disease. Circulation 2002;106:2747-2757.
OUR RESEARCH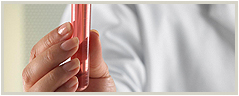 Unanswered Questions
VCIRC.ORG exists to address as yet unanswered questions regarding the effects of a lack of oxygen, known as hypoxia, on inflammation in blood vessels.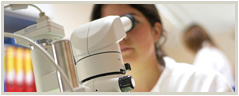 Working for Better Results
We need to learn about gene expression in blood vessels during medical therapy for human cardiovascular diseases, through a program of basic scientific research and education.